Bid and Ask Price
Learn the difference between the bid and ask price
Bid and Ask Price Explained
You may be asking yourself what does Bid and Ask price mean, or why is the Bid and Ask price so different?
The bid and ask price refers to the two way quote given on all exchanges, and are normally the best potential prices to trade at. The market is made up of many different participants but at its simplest, the highest bid (a price at which you can sell) and the lowest offer (the price at which you can buy) determine the current bid and ask (or 'offer').
The difference between the bid and ask prices is commonly known as the Spread. It is normally a good sign of liquidity in that product if the spread is low (sometimes also referred to as 'narrow' or 'tight'). 
It is easy to get the bid and ask price confused due to the way they are named, but once you understand a few basic terms it should become clear.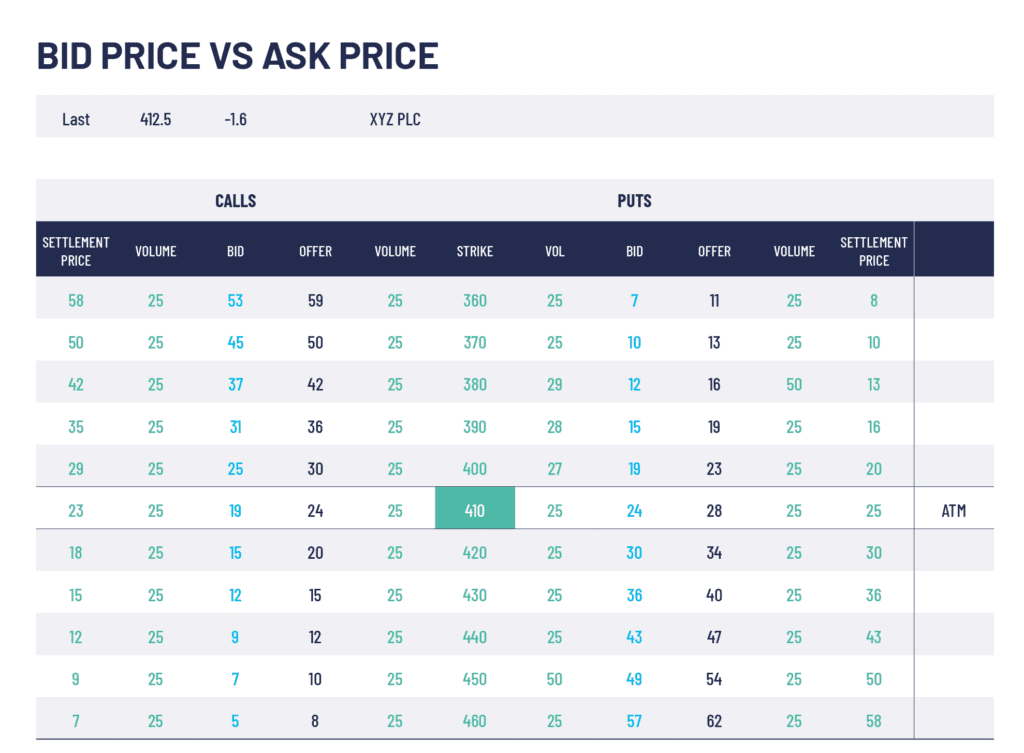 Bid Price
The bid price is the highest price for which somebody (other market participants or market makers) is willing to bid you (to buy something). As a trader, you will look at the bid price when you SELL a product. 
Ask Price 
The ask price (also known as the offer) is the lowest price for which somebody is willing to sell something to you, hence it is the lowest price they 'ask' you to pay or 'offer' the product to you. So, as a trader, you will look at the ask price as the price you pay to BUY a product. 
In addition to the bid and ask price, you will see the volumes of each bid and ask price available for most products. This shows how much quantity of the product is available at the price being shown. These are more commonly referred to as the "Bid Size" & "Ask Size".