The Greeks - Understanding Theta Options
What is Theta in Options?
Theta is one of the most important concepts for an options trader to understand because it explains the effect of time on the premium of options purchased or sold. 
Theta is a measure of time decay of a particular option. It is the amount an option price will lose each day due to time passing by. For at-the-money options, theta increases as an option approaches the expiration date and for both in and out-of-the-money options, theta decreases as an option approaches its expiry date. 
Longer-term options have a theta of near 0 as they do not lose much of their value on a daily basis. The same cannot be said for shorter-term options that are closer to expiry. Theta goes up as options near their expiry date as time decay is at its greatest during this period, especially in at-the-money options. At-the-money options have a higher time value than corresponding out-the-money options.
Theta is usually expressed as a negative number and is at its highest for at-the-money options.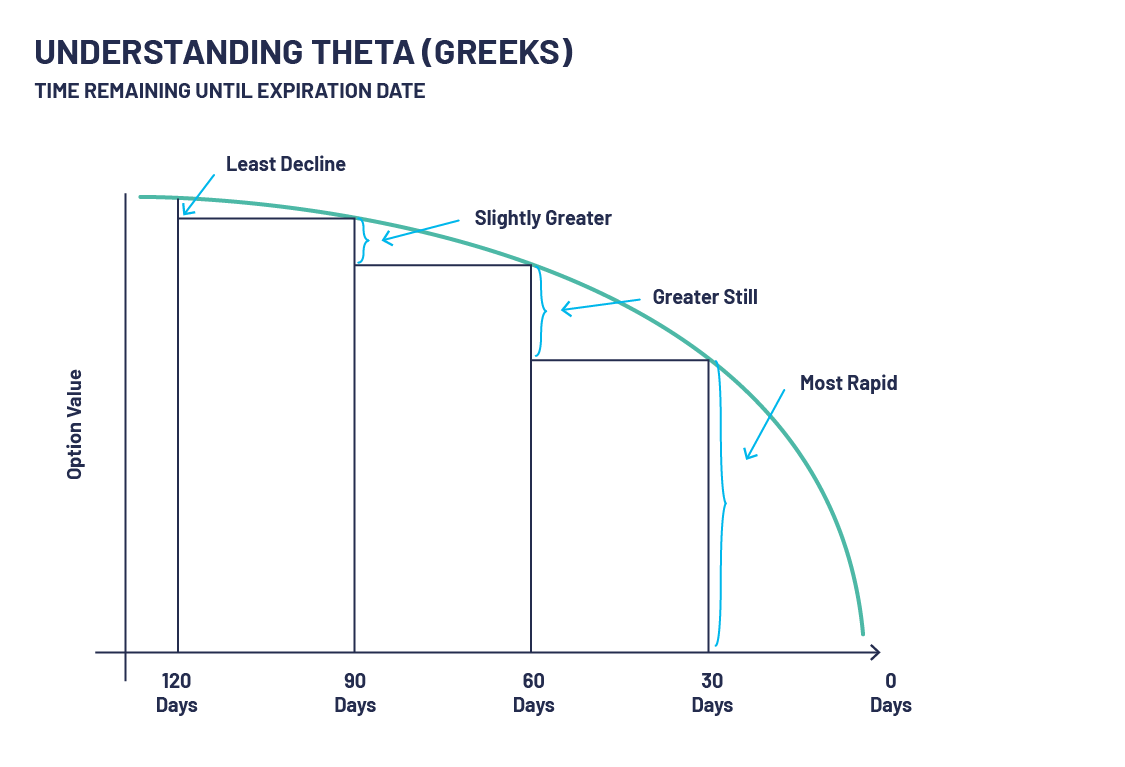 Check out our related articles