Trading Opportunities in Low Volatility Times
08-06-2023
At 14.2, the CBOE Volatility Index, also known as the VIX or 'fear index', is trading near its lowest level since February 2020. 
This level reflects the lack of anxiety with stocks trading at current levels with the S&P 500 trading at 4,272, it is on the cusp of entering a new bull market, further indicating a sense of optimism among market players. 
This lack of 'fear' could mean that US equities are on the cusp of a significant move higher, or it could be that markets are too complacent and in line for a significant correction. 
If you think that risk (upside and downside) in the market is underpriced, and that a significant move in either direction is likely over the summer when trading volumes tend to be thinner, buying options strangle or straddle may be worth considering.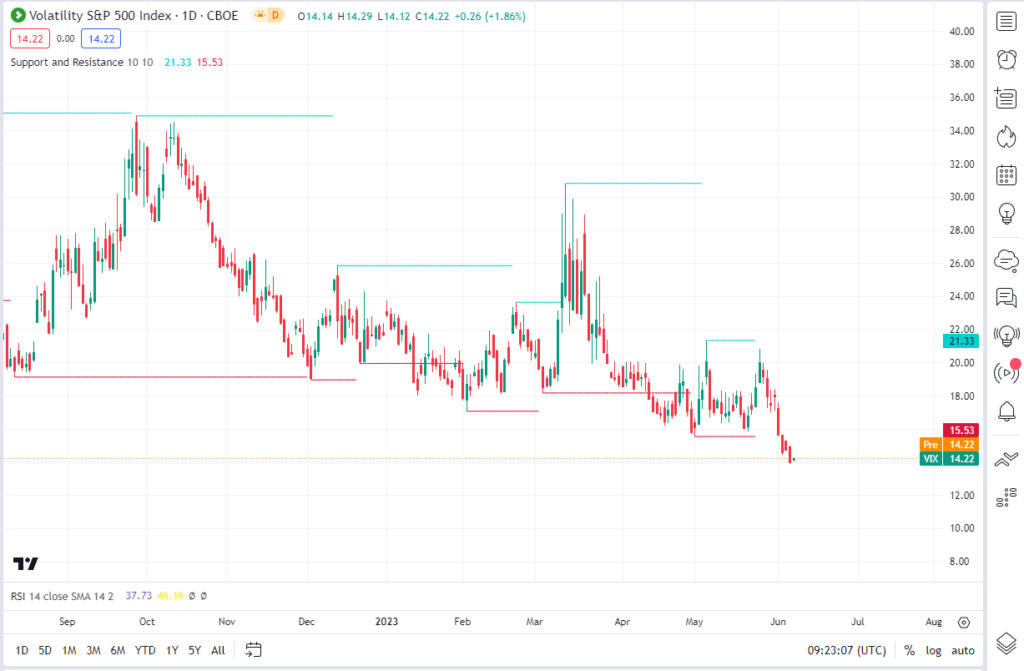 Straddle
buy
1 Sep 4300 call @ $126
buy
1 Sep 4300 Put @ $107
S&P Straddle
Total $233 (233 x 50 per index point = $11,650)
If the index moves sharply in either direction before the expiration of the options, then you will make a profit.
The worst-case scenario is if the index doesn't move and remains at exactly 4300 between now and its expiry, the options will then expire worthless, and you lose the $233 ($11,650) that you paid for the strategy. You can also trade this tactically by selling the call when the market goes up and then selling the put when the market retraces.