Monument Bank's 'eye catching' Savings Rate. Is it 'eye catching'?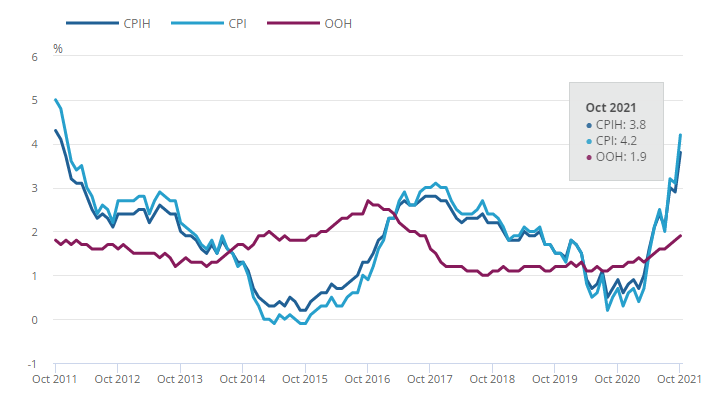 After reading an interesting article in the Times regarding the new British challenger bank, Monument Bank, it got me thinking about their 5-year fixed interest savings account paying an 'eye catching' rate of 2.05 per cent. This is still well below the current UK rate of inflation (CPI) of 4.6% released on 15th December 2021 so would lock in a negative real return.
What caught my eye was the fact that apparently 2.05% is supposed to be eye catching! Would putting your money into shares be a better bet?
The FTSE100 is expected to yield 4.1% in 2021, exactly double the 'eye catching' savings rate. Maybe getting double the return is worth the extra risk of owning shares.
An alternative is to have an option overlay on your FTSE100 share holdings. Writing a covered FTSE100 call could result in an extra yield of 5.4% at today's option premiums bringing the total yield to 9.5% if the FTSE100 ended 2022 at today's levels. Now that would definitely catch my eye!
The covered call strategy is a two-part strategy that essentially involves you writing a call option on an underlying security while simultaneously holding a long position in the same underlying. By writing a call option, the investor locks in the price of the underlying asset, thereby enjoying a gain from the premium received from the option.
The option overlay has the potential to yield more than the underlying FTSE100 share holdings themselves so is a hugely important component of this strategy. Bringing the yield close to double figures should certainly catch more attention than a fixed savings rate of 2.05%.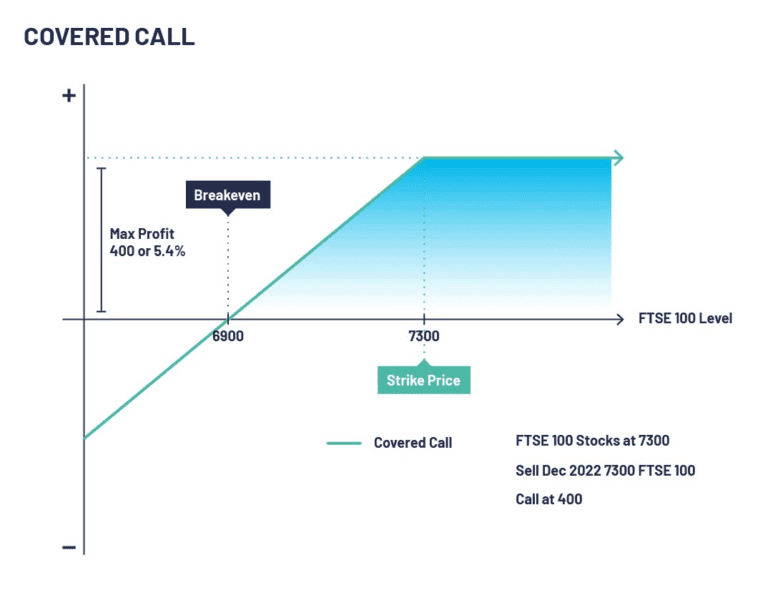 If this still fails to catch your eye and over 4 times the savings account yield is not enough for you then maybe consider the covered call strategy in one of the FTSE 100 constituents.
An example would be BP Plc where the current dividend yield of 4.8% could rise to over 15% with a covered call option overlay. Consider buying BP Plc shares at 330p and selling a November 2022 330 call at 33p.
If you would like to learn more about covered calls, please visit our resources page here.
If you wish to discuss what option overlays can do for you and your money please get in touch here. 
CHECK OUT OUR OTHER ARTICLES
Take a look at our other articles where we discuss the importance of Options Trading.
Open an Account
What To Do In 2022?
On the face of it 2022 looks to be as challenging as 2021 and we have some added issues to