10-Year Treasury Yield Hits 5%, Revising Rate Cut Forecasts Amid Market Shifts
20-11-2023
US Treasuries peaked at 5% on Nov 1st when the Fed opted to hold rates at 5.5% for a second time. Over the past 3 months many of the top economic forecasters have stated that treasury yields have peaked. However, with the market having earlier mis-priced a hard landing with aggressive rate cuts in the winter, the consensus is now set on the first rate cut to arrive in summer 2024.
With many expecting a rally in treasury yields in the run up to the first Fed rate cut, there will likely once again be a flattening of the yield curve followed by an inversion.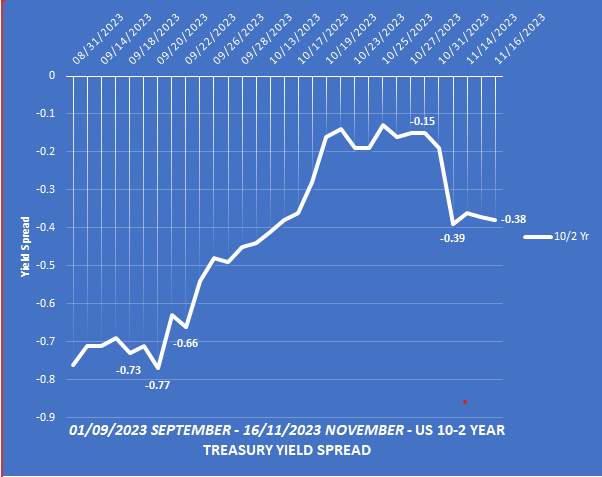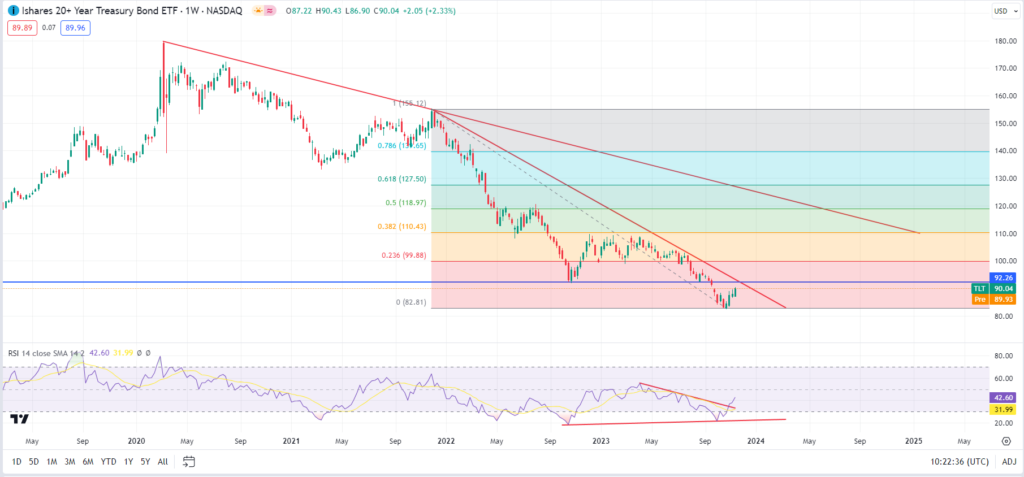 (Chart 1: 20 year treasury bond ETF top line displaying current downtrend. Relative strength indicator at the bottom showing momentum potentially moving to the upside.)
Call Spread
buy
Buy 10 Jan $90 call @ 2.75
sell
Sell 10 Jan $98 call @ 0.45
Trade Idea
Long Call Spread
$2.30 ($2.75 – $0.45) x 10 contracts (100 shares per contract underlying)
Total consideration $2300
If you believe this is the end of the Fed tightening cycle and it will start to reduce rates in the next year, then buying a call spread on the TLT will give you exposure to higher bond prices.