Can HP's Earnings Byte the Market Expectations?
30-05-2023
HP Inc. is set to announce its second-quarter earnings today, with expectations of a decline in non-GAAP earnings per share and revenues compared to the previous year.
The company is currently navigating challenges such as a slowdown in consumer demand for personal computers (PCs), elevated inventory levels, and deferred IT spending by enterprises due to economic uncertainties. The decrease in PC shipments further highlights weakened consumer demand and excess inventory in the market. As of the latest close, the company's stock has experienced a year-on-year decline of 20% and is currently trading at $31.30.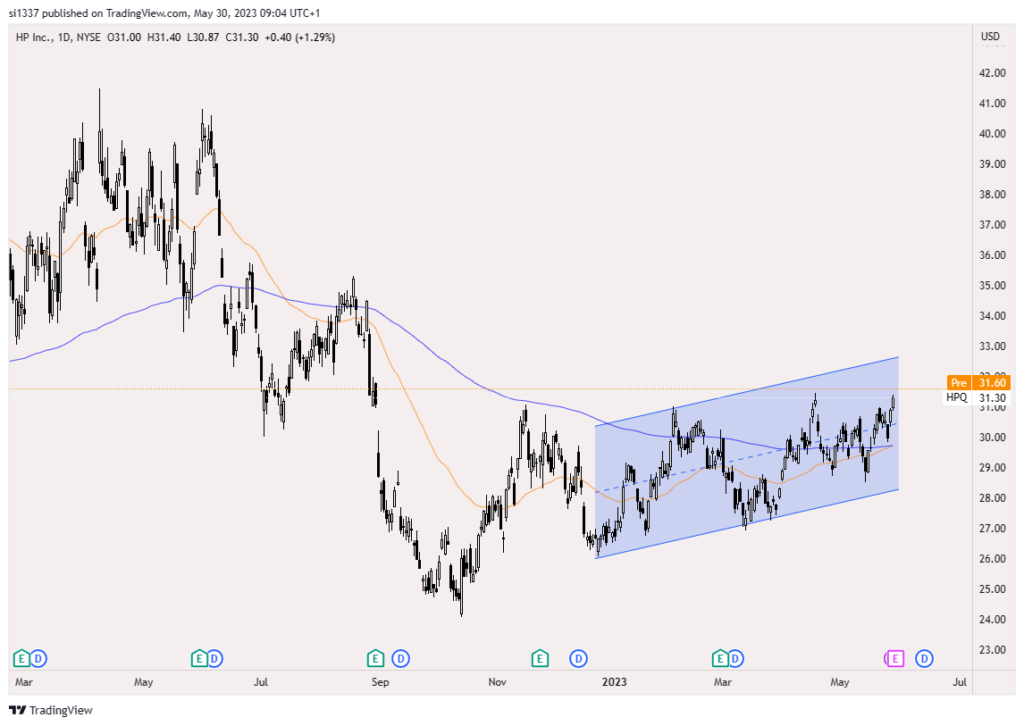 If you are considering the likelihood of a significant movement in either direction, you can capitalise on this opportunity by purchasing a JUN 30/31.5 Strangle at a cost of $1.91 per contract ($191 per 1 lot, based on Friday's Settlement prices), enabling potential profits from a substantial price swing.
Long Strangle
Movement In Either Direction
buy
June 30/31.5 Strangle @ $1.91
Trade Idea
Long Strangle
Total cost of trade: $1.91 x 1000 = $1910